Dandenong has more CCTV Cameras installed than CBD.
Greater Dandenong has more CCTV cameras than Melbourne CBD — and more are on the way.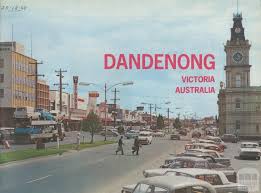 There are 91 security cameras monitoring Dandenong streets, compared with 68 in the city.
The Greater Dandenong network will reach 114 cameras by June next year, with 23 to be installed in Springvale.
The 114 cameras cost $2.3 million, of which 70 per cent is covered by federal and state government grants.
The council covers the remaining cost, including $50,000 on maintenance.
Greater Dandenong Neighbourhood Watch has backed more cameras.
Others argue that cameras are not reliable and don't deter criminals.
The council's planning design and amenity director Jody Bosman said the cameras were worth the investment as they targeted anti-social behaviour, drug and alcohol consumption, graffiti and vandalism, as well as more serious offences.
Police watch the footage live from the Dandenong police station, with Inspector Mark Langhorn saying police backed the CCTV rollout.
He said the cameras had "some good results in solving crimes" and acted as a deterrent.
Greater Dandenong Neighbourhood Watch president Dawn Vernon said the cameras provided a sense of security.
"I like it," she said. "If you're not doing anything wrong you have nothing to worry about."
But University of Melbourne Professor of urban planning Carolyn Whitzman said CCTV was often unreliable and did not deter crime.
"It may make people feel safer, but it doesn't make people safer," she said.
Police Minister Lisa Neville said the cameras had so far been a "success" and were "most effective when used as one part of a more comprehensive approach to preventing crime".
Central Dandenong has the highest concentration of CCTV, with 42 cameras near the train station, Dandenong Park and Harmony Square.
From The Herald Sun